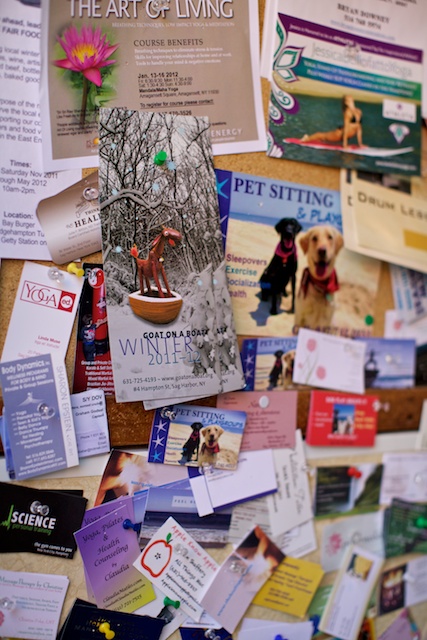 Community
BOOST YOUR IMMUNE SYSTEM WITH FERMENTED FOODS: Tuesday, Jan 8TH 6:30-8PM in the cafe
In this workshop, Nadia Ernestus from Hampton's Brine will explain how the live bacteria in fermented foods can help you boost your immune system and stay healthy.
She will demonstrate quick and easy ways to make fermented vegetables and flu-fighting honey ferments.
There will be ample tastings!
PLEASE SIGN UP AT THE REGISTER AREA
DRAWDOWN Film Screening and Discussion: Sunday, JAN 13TH 6:30-8PM in the cafe
Drawdown is a game changing set of tactics that collectively gives individuals and communities the potential to transform our current environmental trajectory. Drawdown's scientists and researchers measured and modeled the 100 most substantive solutions to bring down harmful atmospheric gasses – using already existing technologies – and reached both unforeseen strategies and the unexpected conclusion that reversing global warming is actually achievable.
Engagement in Drawdown will boost the economy and improve the health of all living systems all without requiring government buy-in. This diagnostic road map gives unprecedented focus for action as we move into our future.
Provisions Community Events
Please ask to sign the contact list at the register to receive info for upcoming evening events such as workshops, seminars, film screenings and featured dinners.
January's Bag Donation Charitiy is Group for the East End
Group for the East End protects and restores the environment of eastern Long Island, New York through professional advocacy and education. We inspire people to embrace a conservation ethic and to take action in their local community.
The organization was established in Bridgehampton in 1972 to serve as a community advocate for conservation in response to broad-based community concern about the future development of the region. The Group employs a full-time staff of professional planners, natural resource specialists, and environmental educators that bring over 100 years of collective land use, education, and public advocacy experience to the local community. Over the years, the Group has developed a reputation for achieving lasting conservation success with the support of broad-based civic, business, and elected constituencies.
https://www.groupfortheeastend.org
We're On Instagram!
Follow us on instagram via @pronaturalfoods.